FALL HOURS:
Morning Coffee:
Closed Mondays in May & June
Tuesday - Friday = 7:30 AM – 12:00 PM* (except May 29th, when we are open 8AM - 1PM)
Movie Nights:
7:30 – 10:00 PM*
*Open until 12:00 AM for Midnight Screenings
Our cafe features a lending library plus tables and couches for studying. Bring your friends for a snack, some coffee, and a nice place to relax!
Click on the menu below to display a larger menu.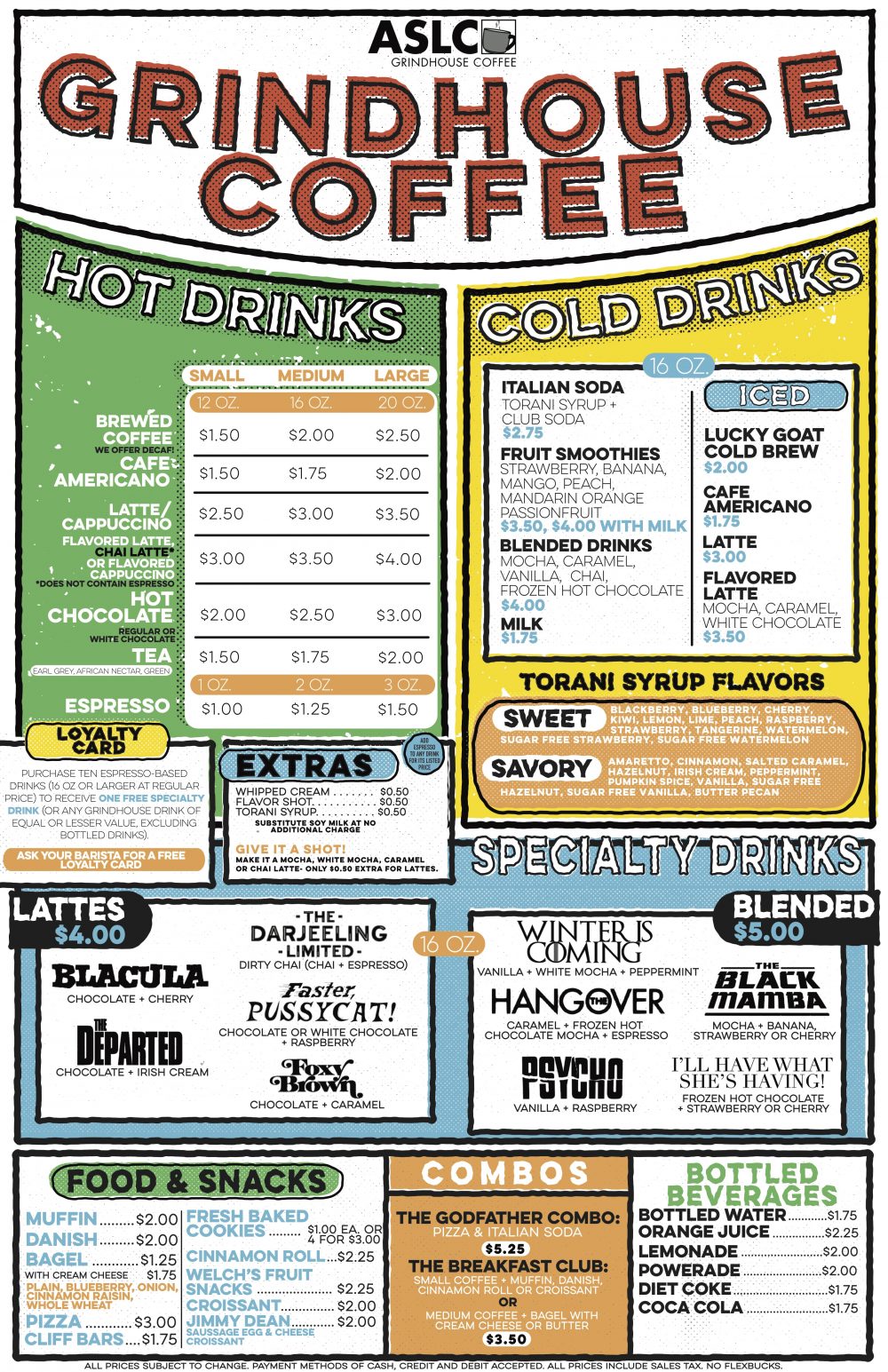 title-inside title-centered
2