Have the Times Really Changed? Looking Back on Bob Dylan's Career
---
Have the Times Really Changed? Looking Back on Bob Dylan's Career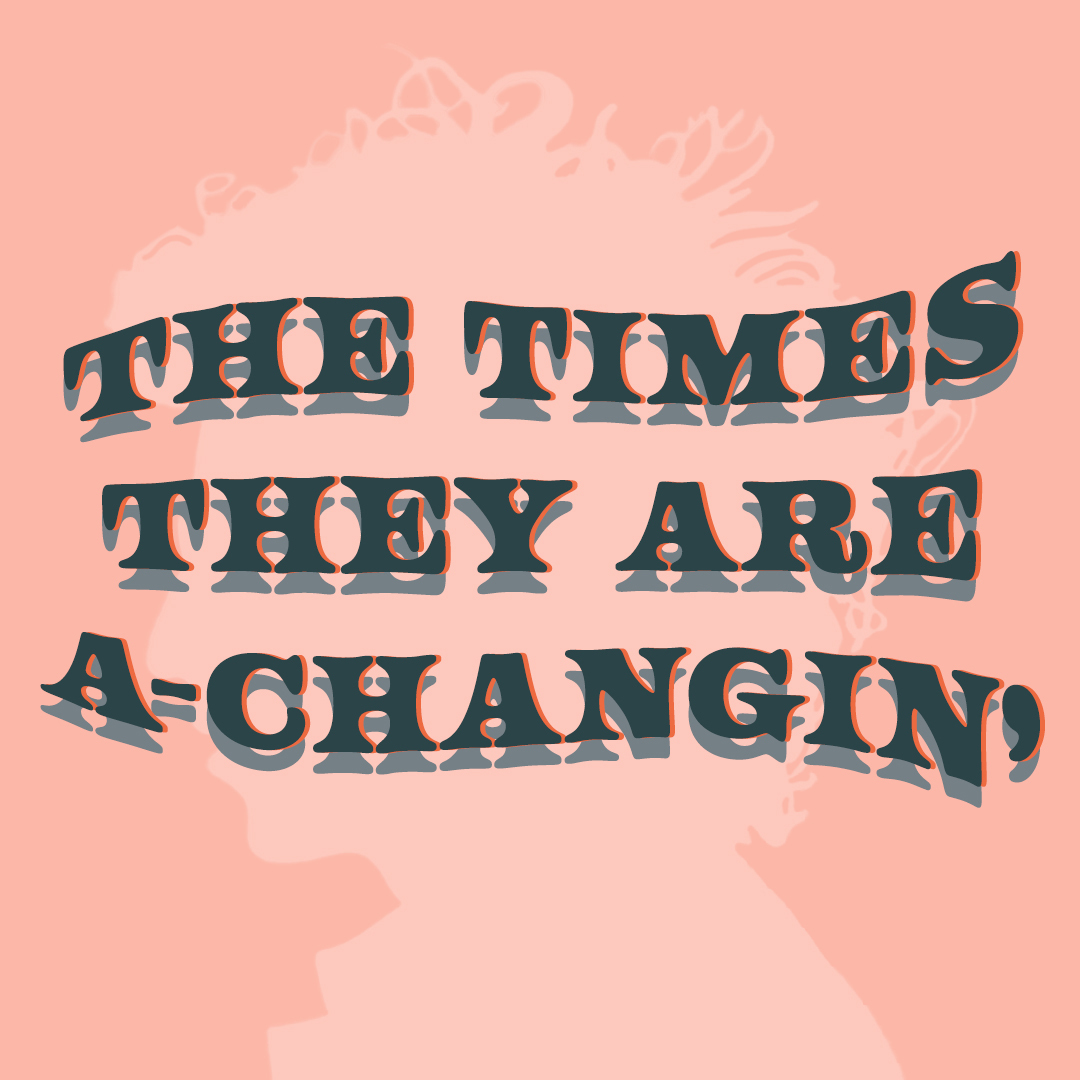 In November 2019, my opinion on music changed forever. As dramatic as that statement may seem, it is true. On this freezing autumn night in New York City, I was fortunate enough to have tickets to Bob Dylan at the Beacon Theatre. Unsurprisingly, I was the youngest person in the audience by far. Strangers in the audience chatted with one another about the impact that Dylan's discography has had on their lives. While I have been a Dylan fan since my early teen years, it was remarkable to witness first-hand how Dylan's career has influenced lives for over six decades. In the last month, I have found myself listening to Dylan more than ever before, and I cannot help but wonder, how is Dylan's music still so relevant?
Bob Dylan's career began in the 1960's, and despite his long and enduring career, he is widely remembered today for the protest music he released in his early years. As a young and up and coming singer/songwriter, Dylan used his lyrics to explore current events and provide a lens into his unique perspective on America. For example, his early protest songs center around his opposition to the Vietnam War to his support for the Civil Rights Movement to his dissatisfaction with the hypocrisy of organized religion. His music gained such fervent popularity because he provided his honest insight on America in a beautiful and authentic way.
So, why is it that over sixty years later, I look to Bob Dylan's music for comfort? In the midst of a global pandemic and the ongoing protests regarding racism, Bob Dylan provides a voice of reason, understanding, and comfort. I have found myself specially turning to Dylan's 1964 folk hit, "The Times They Are a-Changin'". This song focuses on the division between older generations and younger generations in the United States. In the 1960s, much of the American youth yearned for change, and they fought for the progressive movement. Meanwhile, older generations were trapped in the cultural thinking and societal norms of the early twentieth century. Dylan's song reflects on how things in American culture and politics are changing rapidly in a positive and more inclusive direction and those who were stuck in the past would be left in the past. It goes without saying that a similar divide has manifested in modern-day America (or perhaps, it simply never left). From Gen Z chastising "boomer" culture on Tik Tok to making fun of "Karen's" to a large group of young Americans supporting progressive politics, it is becoming increasingly apparent that there is a change happening between generations. Dylan's song is comforting because it demonstrates that, throughout history, the youth of America has fought for progress, and they have continuously succeeded in their efforts.
Outside of just the protest music, Dylan's discography has something for everyone. He writes about love, peace, resistance, labor, friendship, war, politics, and God. These are all topics that remain deeply embedded in American society today. Despite the fact that some of his music is decades old, it still touches on issues that concern listeners today. So, of course I have found myself listening to Dylan more than ever; he offers me the chance to travel back in time and understand the implications of the past, while also remaining present and contemplating how Dylan's words effect the world that I currently live in. While I admit, I am biased because I have been a mega-fan of Dylan's for years, I think listening to Dylan in the modern climate is important because Dylan's music is a stark reminder that so much has changed since the 1960's, yet too much has remained the same.
Written by: Ashley Gill | Instagram
Art by: Kayla Young