Full Circle Film Festival
---
Full Circle Film Festival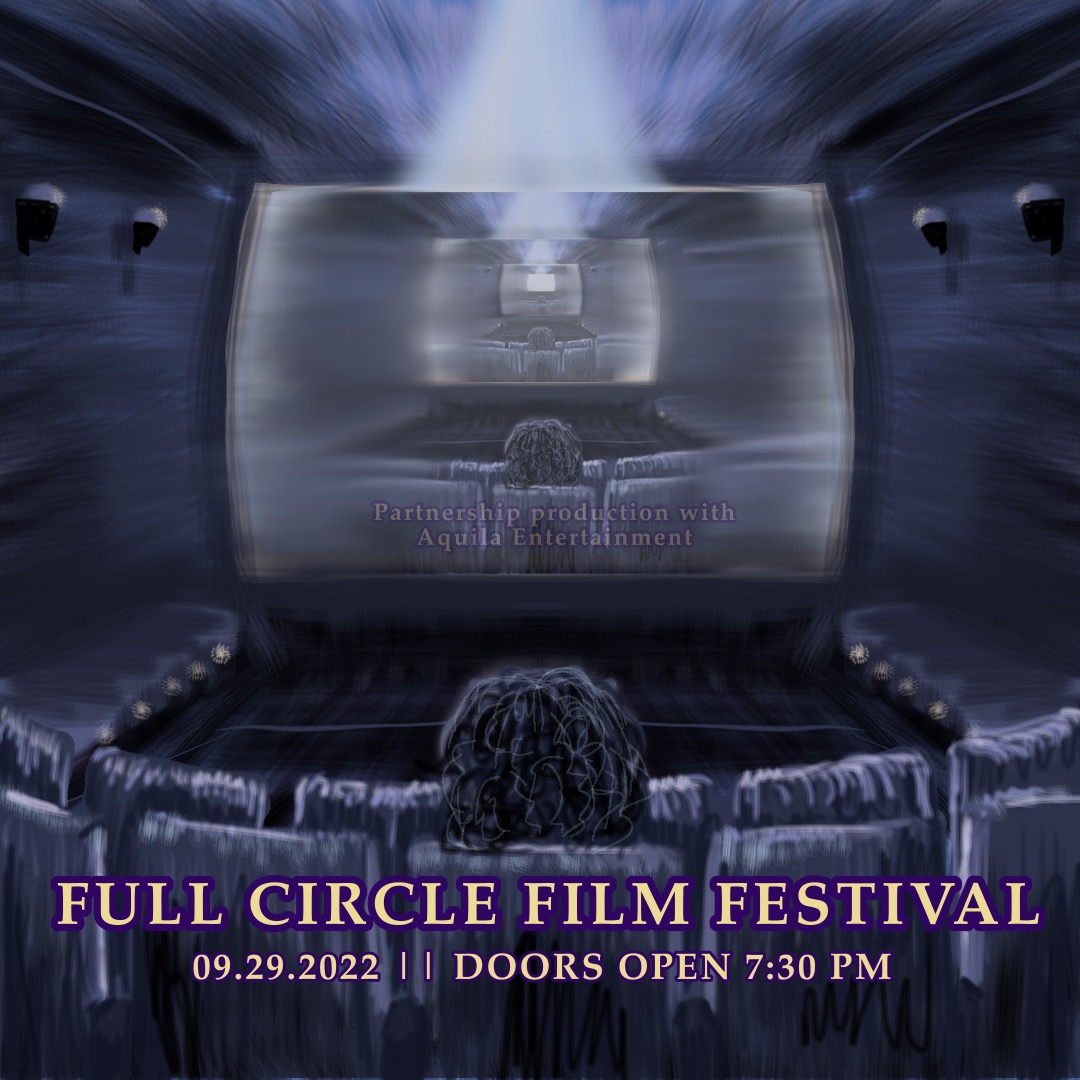 Do you have a passion for filmmaking? Would you like to see your work up on the big screen? Then there is an event coming up just for you! FSU's Student Life Cinema, in partnership with Aquila Entertainment, presents the Full Circle Film Festival on September 29th. This is an opportunity for all aspiring filmmakers to submit their short films for consideration and get to network with other like-minded people. And even if you aren't a filmmaker yourself, this is a wonderful chance to see what your peers are capable of creating.
FSU itself is a university that supports a culture of creativity, seeking to foster passion and provide inspiration within all of its students. The people who attend FSU are involved in various art forms, both as academic endeavors and extracurricular interests. For those who want to pursue filmmaking as a career, FSU's film school is one of the best in the nation. There are also a variety of motion picture arts majors for undergraduate students seeking to express themselves on screen or behind it. 
But for those wishing to get involved creatively outside of academics, there are many other options on campus. One option is the Innovation Hub. This is a community and space on campus for students to learn new skills and artistic undertakings. At the Digital Fablab, you can create 3D designs and print them with the 3D printer. Another lab is filled with VR and AR equipment and software to try. Online tutorials and in-person courses are offered to all students looking to dive deeper into topics related to design and innovation. Or, you can drop by with a project you're working on, such as a video production or graphic design, and consult a professional.
Another option is Student Life Cinema! Every month, a range of different programming is offered, such as movie showings, game nights, and trivia. A handful of different committees allow you to get involved in an assortment of ways. There is something for everyone, whether you're interested in movies, gaming, video production, advertising, or creating content like articles and art. These committees are the ones that decide the movie schedule, edit the trailers before film showings, and produce the Skewed zine. Or, if you're interested in helping plan and put on events related to the SLC's programming, you can get involved with the committee for special events. Many of these events and festivals celebrate students' creativity and passions, allowing them to showcase what they are working on.
If you are interested in submitting a short film to the Full Circle Film Festival, sign up now to secure your spot on the silver screen! Submissions should be under fifteen minutes but there is no prompt, so create a film on whatever strikes your fancy. You can find the link in the Linktree below or in the SLC's social media bio.
https://linktr.ee/StudentLifeCinema
Doors open at 7:30 pm and the festival starts at 8 pm on September 29th, so don't miss it!
Written by: Sarah Moloney
Art By: Isabella Limbo