The Best Rom-Coms for the Valentine's Day Season
---
The Best Rom-Coms for the Valentine's Day Season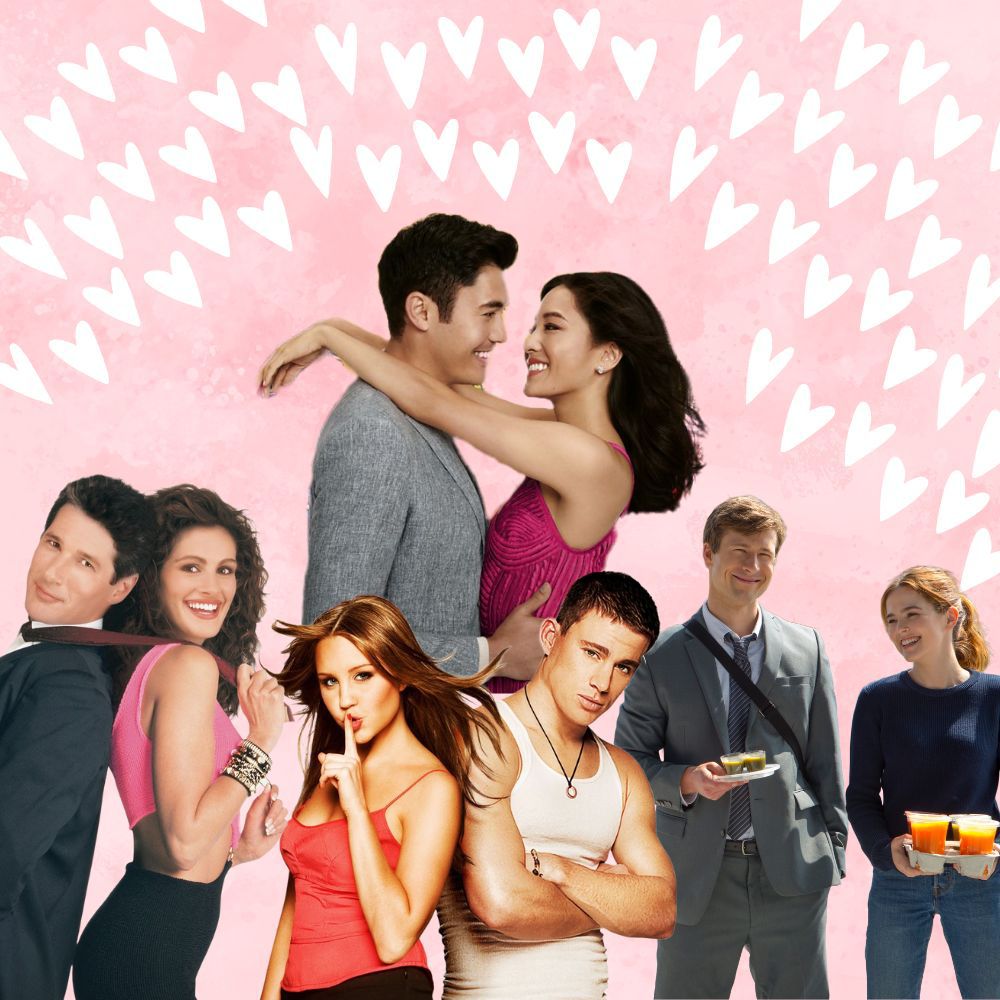 Every year when Valentine's Day rolls around, my favorite tradition is to rewatch all of the rom-coms near and dear to my heart. It fills my heart with joy just watching all these different people find love. Even with these unrealistic storylines and even more unrealistic expectations, I can't help but root for these couples and their happiness. I just sit back, relax, and let my beloved movies wash over me. So here is my definitive list of the best rom-coms for this lovely season.
Pretty Woman
A more recent addition to my tradition, Pretty Woman, is one of the original blueprints for what a rom-com should be. First of all, the casting is absolutely perfect. Julia Roberts and Richard Gere have the most perfect chemistry. Roberts, in particular, just has the perfect balance of tough and dainty that makes her character so endearing. Also, talk about wish fulfillment. Vivian, played by Julia Roberts, gets to leave every girl's dream of being pampered by a rich, attractive man who - spoiler alert - falls in love with her. The whole movie truly is a dream.
Crazy Rich Asians
          As soon as I finished watching this film for the first time, I knew it would be a new favorite. The movie itself is so beautiful with the set designs and the costuming. Then when you dig deeper into the actual plot, the complex dynamics of different relationships, familial or romantic, feel relatable despite their egregious wealth. The love that blooms between Rachel Chu and Nick Young, played by Constance Wu and Henry Golding, respectively, is so beautiful. It's perfectly encapsulated by Kina Grannis's version of "Can't Help Falling in Love," so much so that every time I hear that song, I can't help but tear up.
27 Dresses
          This movie puts a face to the storied phrase, "always a bridesmaid, never a bride," and it does not disappoint. Jane, played by Katherine Heigl, is the perpetual, yet still optimistic, bridesmaid who meets Kevin, played by James Marsden. Kevin is a cynical journalist who covers weddings, and of course, the two couldn't be more perfect for each other. The opposites attract trope never fails to reel me in. Let's not forget about the best impromptu singing scene of all time, when the two get stuck in a bar and perform all of the wrong, misheard lyrics to "Bennie And The Jets."
Set It Up
          I have never wanted to have movie pizza so badly than while watching this film. Glen Powell and Zooey Deutch have such intense chemistry that it's hard to believe the two never dated. When the two look at each other after climbing up a fire escape with their pizza box in tow, I swear I saw the look of true love. When a grand scheme to get their character's bosses together brings them together, I can only believe that they were fated to meet and fall in love. I mean, what else are they supposed to do with all of the free time they got themselves?
Crazy, Stupid, Love
          The title really says it all for this one. Every character in the movie goes through the trials and tribulations of crazy, stupid love. From unrequited childhood crushes to a divorcé navigating the single life for the first time in years, everyone can find a love story to relate to in this one. Jacob, Ryan Gosling's character, explaining his big romantic move that always gets women into his bed to Hannah, Emma Stone's character, is an all-time rom-com moment for me.
She's the Man
          Last but certainly not least, She's the Man encapsulated everything I ever wanted to happen to me as a kid. I wanted to be a soccer star (at least at a high school level) and have a perfect soccer boyfriend. This personal favorite of mine definitely leans into the comedy more than most on this list, but it hits every single time. Amanda Bynes has such amazing comedic timing; every bit and every joke has me laughing more than the last. With so many quotable one-liners, this movie shaped my sense of humor.
There is something for everyone on this list. From the more dramatic to the more comedic, each film has a great love story woven throughout. Each of them reminds me, in this lonely season, that love is everywhere, even if it's not just like the movies.
Writer: Olivia Madrid
Artist: Olivia Madrid