Wandavision and FATWS Show That Phase 4 Could Be the Best of the Entire MCU
---
Wandavision and FATWS Show That Phase 4 Could Be the Best of the Entire MCU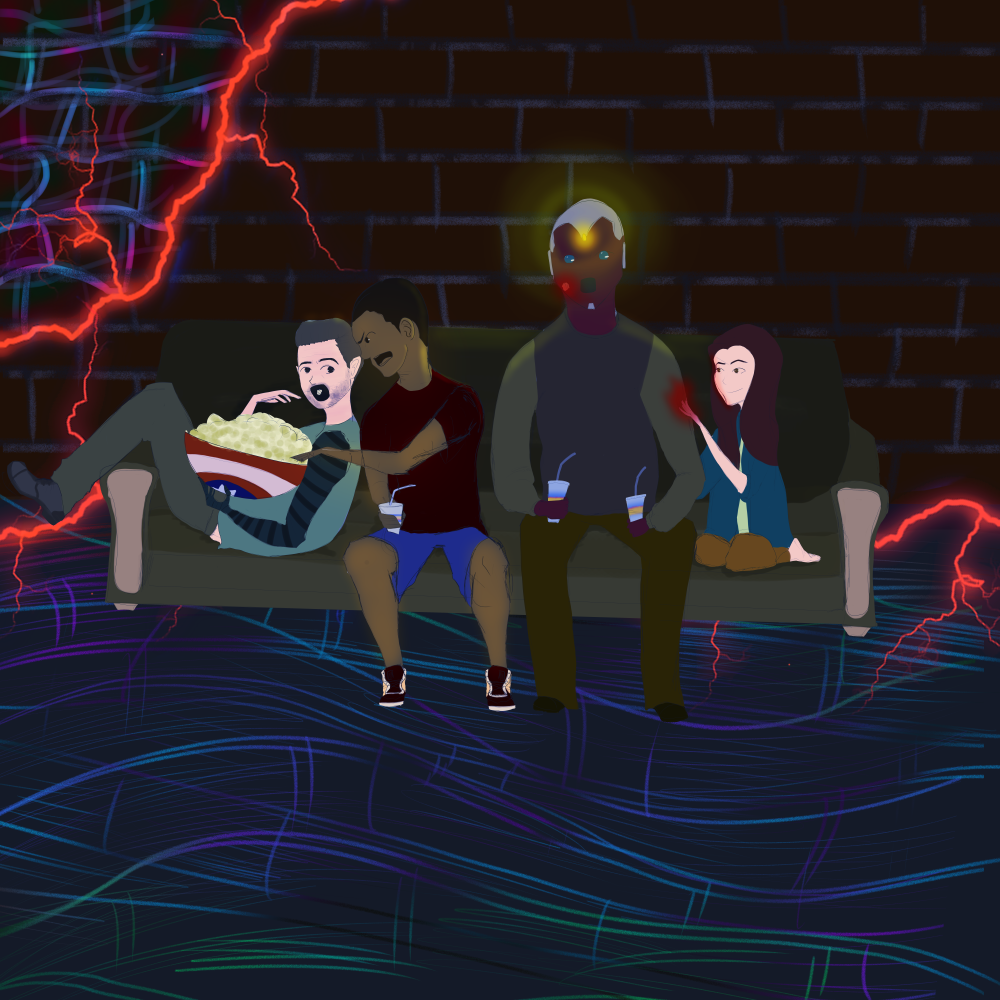 We are currently experiencing one of the greatest eras of superhero media of all time. As a massive superhero fan myself, I am thrilled to see such a wide variety of superhero content gaining notoriety in mainstream media. With Marvel and DC at the forefront, recent releases like Zack Snyder's Justice League, Wandavision, and The Falcon and the Winter Soldier have all gathered a lot of praise from fans and critics alike. While the Marvel Cinematic Universe seemed to have culminated in Phase Three with 2019's Avengers: Endgame, everything that has been released so far in Phase Four has been extremely impressive, particularly because the MCU is changing its style to avoid becoming repetitive. I firmly believe that Marvel Studios is going to continue producing quality superhero media for the foreseeable future.  
Up to this point in Phase Four, Wandavision and The Falcon and the Winter Soldier have both concluded their first seasons, and I really enjoyed both series. Even though the two are drastically different from one another, they both integrate something that is completely new for the MCU, addressing "real-world" and complex societal issues within the realm of superheroes. What initially worried me about the next phase of the MCU was the fear that they would stick to the formula from previous phases. Even though the rest of the MCU is great, there was definitely a need for some kind of evolution and development if it was going to continue producing authentic superhero media and maintain its appeal. Both of these shows completely alleviate these fears and lay the groundwork for an exciting new chapter in the MCU.  
But for all the classic Marvel fans, no worries, we still get all of the cinematic fight scenes, formidable antagonists, frequent comedy, and lovable heroes that we have come to expect from Marvel Studios. However, these new shows delve deeper and explore new areas in the world that exist within the MCU. Wandavision is a comedy as much as it is a superhero show; yet at the same time, it looks at serious issues like depression, mental health, PTSD, and other areas that haven't really been addressed in the MCU. Wanda struggles to deal/cope with her emotions, past, and loss of loved ones as she tries to adjust to life as an Avenger in post-Endgame Earth. She feels extreme loneliness and grief with the loss of her brother Pietro, her parents, and fellow Avenger, Vision, her former love. She uses her magical abilities to create a false reality where she can live out what she wishes her life could be. The fact that her ideal life is a "normal" life with Vision and their children in a calm suburban neighborhood is extremely touching and wholesome. The reality she creates also comically takes the form of sitcoms from various time periods, similar to the ones she watched as a child. The way the show progresses from black & white sixties all the way to modern-day sitcoms is a unique creative touch and very appreciated by someone who grew up watching sitcoms. This was one of my favorite aspects of the entire show because it was something that I never expected to see in a Marvel Studios production. Eventually, Wanda finally lets go of this reality, accepting that Vision is gone (at least for the moment), and she secludes herself to try to deal with her emotions. This is when she begins studying magic and developing her powers. The show seamlessly balances humor, action, comedy, and sorrow to show a nuanced superhero experience that fans can relate to in their own lives while maintaining its superhero core and appeal.  
The Falcon and the Winter Soldier also tackles real-life issues and does so just as effectively. We still see depictions of PTSD and grief with characters like Bucky, as he tries to deal with the people he hurt during his time as The Winter Soldier. But the show also uses the story as an opportunity to discuss prevalent issues in America such as racism, classism, and discrimination. Sam Wilson (aka Falcon) and Bucky (The Winter Soldier) are both trying to adjust to life after the events of Avengers: Endgame, and importantly, the death of Steve Rogers (Captain America). Steve was an important person and friend to both of them, and with Steve gone, Sam is reluctant to pick up the mantle of the Shield (much to Bucky's frustration). But after the "new" Captain America, John Walker, is clearly not the right man for the role, Bucky and Sam team up to stop him. They also work together to stop a violent radical group, called the "Flagsnatchers," who are using the Super Soldier serum to wreak havoc across Europe in response to the political tension caused by the events of Avengers: Endgame. Sam eventually comes to accept the mantle left for him by Steve and becomes the new Captain America. Throughout the show, we see racism discussed in the context of American history, treatment of Black Super Soldiers like Isaiah Bradley, and conversations about what it represents for Sam to be Captain America as a Black man. I commend the show for addressing issues that are so prevalent in our society and I loved how they integrated these difficult topics with an overall positive message. Because in the end, Sam realizes that even though America has many issues, there is still hope and enough good in its people to continue fighting to create a safer, better, and more equal world. While Sci-fi can often be a good form of escapism from the real world, I think it can also be a place to discuss issues that people face and that it is important to do so. Both Wandavision and FATWS are great examples of this and display a desire for evolution by Marvel Studios.
The MCU is evolving in ways that many fans would have never imagined, and we have only seen the first couple of releases from Phase Four. I think that Marvel has a very bright future ahead because of the genuine approach they seem to be taking to creating new content that reflects both that fantastical world of Super individuals we love, as well as the humanity in these characters with stories that we can relate to. This new, slightly more grounded MCU is extremely refreshing, and with a packed 2021 release schedule including Black Widow, Shang-Chi and the legend of the Ten Rings, Loki, Eternals, and even more films and series in development, Phase Four may yet produce some of the best superhero content of the entire Marvel Studios catalog.
Written by: Bryan Herrera | Instagram
Art by: Serik Bybee | Instagram