The Pedro Pascal Renaissance is Here
---
The Pedro Pascal Renaissance is Here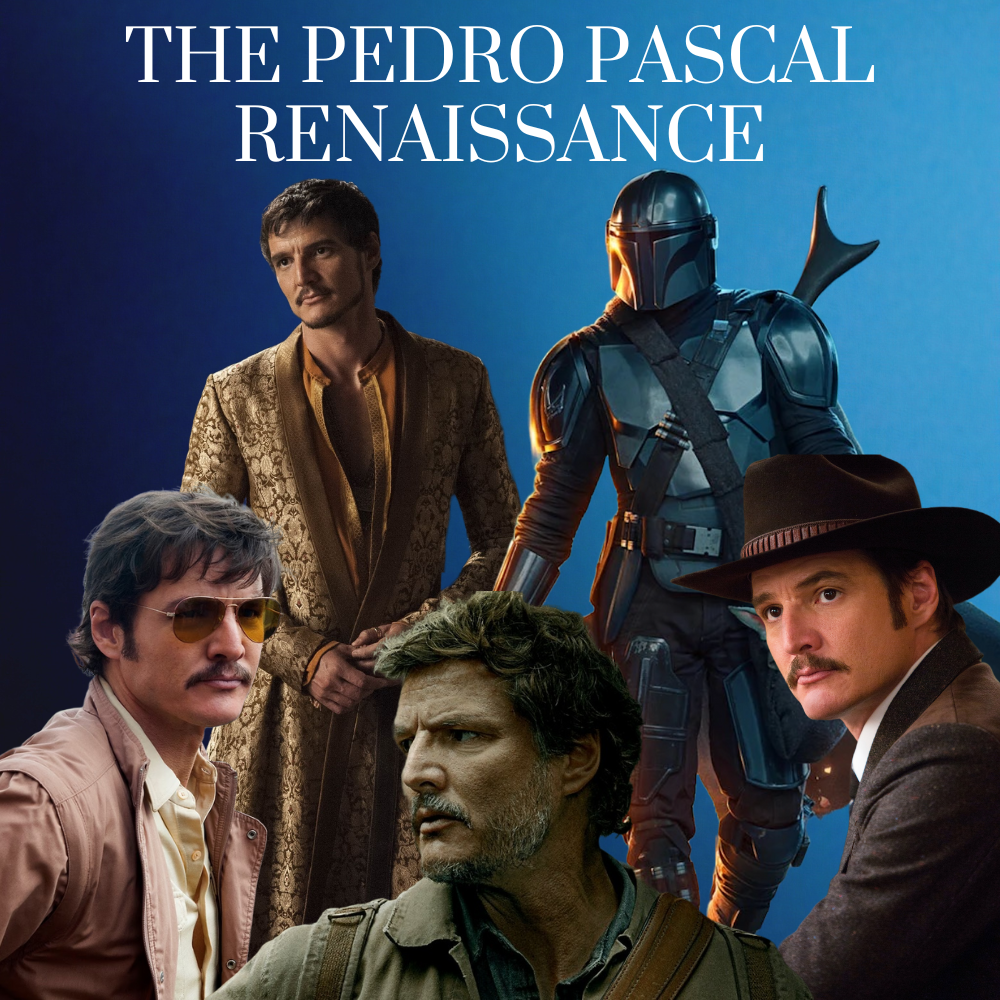 Right now, it seems that no matter where you turn, Pedro Pascal lurks around the corner. Whether it's a TikTok edit, news article, late-night television appearance, or his latest role in a television show, he truly has taken over the internet. While he has been in the acting scene for quite some time, his latest role in The Last of Us, combined with the popularity of a recent TikTok edit of him, has skyrocketed his fame to a whole new level. However, I feel that this rise to fame is long overdue.
His early career had small beginnings with episode-long stints in shows like Buffy the Vampire Slayer and Law & Order: SVU, but his first breakout role was Oberyn Martell in Game of Thrones. In the show, he played a renowned fighter who was a promiscuous, intelligent man with a quick wit. Fans of the show took a liking to his character, quickly sending him into fan-favorite status. Despite his short-lived run on the show, many began to take more notice of who he is as an actor.
Eventually, he was granted his first leading role in the television show Narcos. To me, this role truly shows the range that Pascal possesses. Playing the real-life person Javier Peña, one of the men who helped take down Pablo Escobar's cartel, Pascal showed his acting chops. His character had charisma, strength, and vulnerability all rolled up into one, and Pascal was able to demonstrate he was overly qualified to take on these large roles.
Outside of his acting career, he began to gain the attention of more fans through various interviews for the Narcos press tours. His bubbly, confident, yet down-to-earth personality really drew people in. Instantly, Pascal feels relatable despite his fame. He is able to joke and conversate in such a way that makes him feel like a regular person. On top of that, he is also a huge supporter of various social issues, including Black Lives Matter and LGBTQ+ rights. LGBTQ+ rights are particularly important to him as he has a trans sister, Lux. From the moment she came out, Pascal has been outspoken about his support of her. All of these things make me feel as if his recent increase in fame is well deserved.
In recent history, he has had integral roles in major franchises, most notably in The Mandalorian as the titular character. I still remember the first time I discovered the show. I had just finished watching the entire Star Wars franchise with my father during quarantine. Unfortunately, I haven't kept up with the show. While I don't think I gave it a fair shot, as I had been a bit burnt out from the Star Wars marathon, I do remember thinking that Pascal did a spectacular job.
His latest role, however, takes the cake for me. Pascal, as Joel Miller, is the pinnacle of what he can do. The nuances he brings to the emotional side of the role are unbeatable. His ability to show his stoic side while giving the audience nods to his vulnerabilities is something that only great actors can do. The chemistry that he and Bella Ramsey share shine when it comes to their father-daughter-like banter.
Pascal truly is a superstar. With every role that he takes on, it feels like we are uncovering more and more talent that he possesses. I personally can't wait to see what he does next.
Writer and Artist: Olivia Madrid