Oscar-Winning Soul is an Instant Classic That Brings Pixar Animation Studios Back Into the Limelight
---
Oscar-Winning Soul is an Instant Classic That Brings Pixar Animation Studios Back Into the Limelight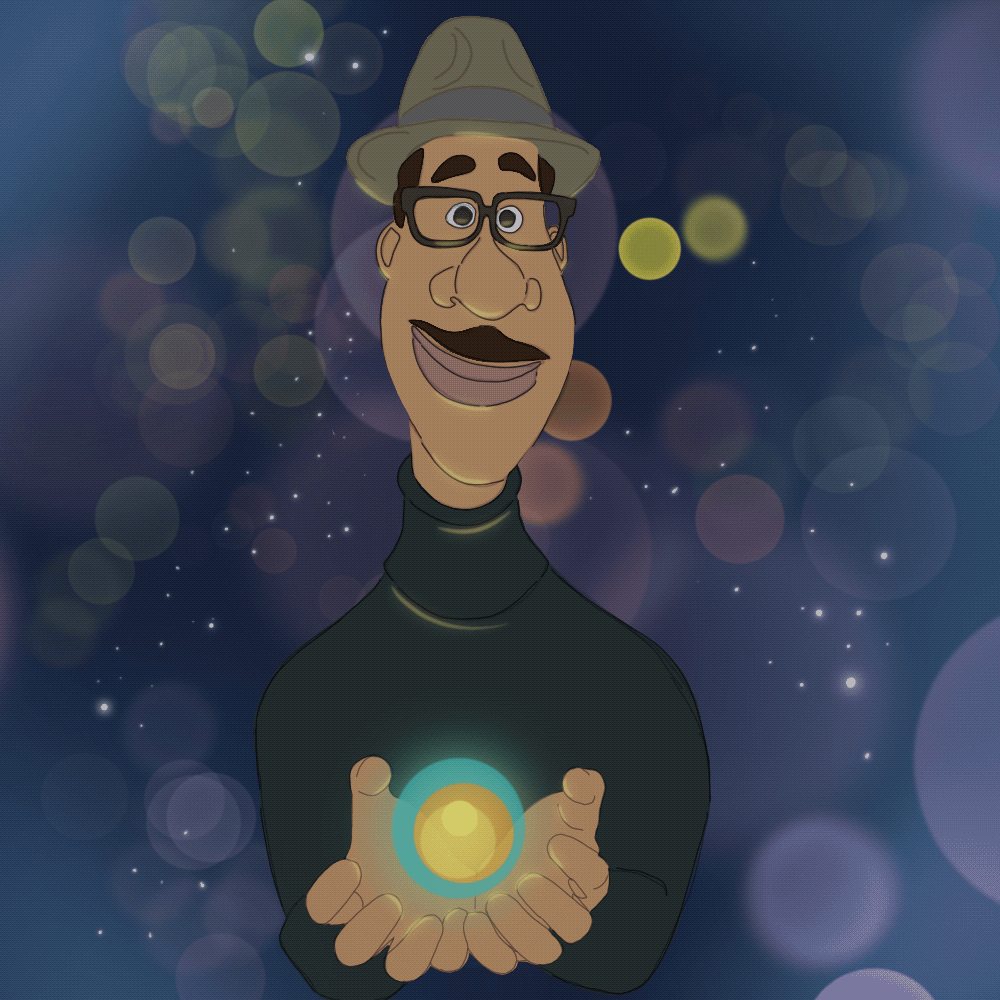 With Disney having so many successful studios under its control, like Marvel and Star Wars, I feel as though older studios like Pixar can become slightly overshadowed at times. As a long-time Disney fan, I grew up with Pixar classics like Cars, WALL-E, Monsters Inc., Toy Story, and so many more. While not every film the studio has released has been perfect, the consistently new and interesting stories, along with its signature animation style, is without doubt what has made Pixar such a force in the entertainment industry for so many years. Recent releases have seen a resurgence in quality Pixar productions like Onward, Coco, and most recently, Soul, in 2020. The critically-acclaimed Pixar film won the 2021 Oscar for Best Animated Feature and Best Original Score. I am pleased to see that Pixar is continuing to put out quality films that are just as enjoyable for Disney veterans as it is for new generations of Disney fans.  
Soul, which featured an incredible jazz-influenced soundtrack, debuted on the Disney+ streaming platform on December 25, 2020. In his acceptance speech for Best Animated Feature Film, Director Pete Docter stated that the film "started as a love letter to jazz, but we had no idea how much jazz would teach us about life. Like we don't get to control what happens, but we can, like a jazz musician, turn whatever happens into something of value and something of beauty." The wholesomeness of the film's creation carries over throughout the entire film in a truly magnificent way. You can tell that every single aspect of the film was treated with significant care, attention to detail, and the dedication required to create a film that feels truly timeless. Pixar films typically carry positive messages and themes, and Soul is no different, but is perhaps even more impactful/mature than the others, as it teaches you to not only appreciate life, but to live it to the fullest.  
The film follows the story of Joe Gardner (voice of Jamie Foxx), a middle-school band teacher who gets the chance of a lifetime to play at the best jazz club in town. But before the show, an accident takes him from New York City to The Great Before: a fantastical place where new souls get their personalities, quirks, and interests before they go to Earth, as well as where souls who have died travel to The Great Beyond. Determined to return to his life, Joe teams up with a precocious soul, 22 (voice of Tina Fey), who has never understood the appeal of the human experience. As Joe desperately tries to show 22 what's great about living, the duo hilariously returns to Earth with 22 accidentally inhabiting Joe Gardner's body and Joe inhabiting a cat. Eventually, Joe returns to his body and plays the show he had dreamt of his entire life. When the experience was not what he expected it to be, he then discovers the answers to some of life's most important questions and realizes that life is so much more than a specific event or moment. Every moment of life is equally beautiful and should be cherished. I found this exploration into existentialism and philosophical commentary to be quite impactful. It provides food for thought for viewers of all ages. The film also manages to do this while maintaining the innocence, humor, and wholesomeness we've come to expect from all the best Pixar films. I would even argue that the themes of Soul are some of the most profound of any Pixar movie to date.  
Another phenomenal aspect of the film is the nuanced way that they portray Black people, culture, music, and life through an animated medium. Historically, cinema has stereotyped and excluded POC and other minorities for decades, and unfortunately, Disney is no exception. Thankfully, we are starting to see attempts to correct these wrongs with more marginalized creators placed in high positions in the film industry like directing, production, cinematography, lead roles, etc. This has led to these groups' ability to express their voices and tell their own stories, dispelling the generalizations and stereotypes that usually limit their presence in pop culture. As a result, we are presented with a far more accurate and authentic portrayal of POC in Soul, and it is just one more thing that makes this movie so beautiful. This is a celebration of Black culture, and a recognition of the invention of/contributions to jazz by Black Americans; And rightly so, since Jazz music has always been such an integral part of American culture.  
Pixar has been responsible for creating classic animated films for generations, and if they continue to produce Oscar-caliber films like Soul, I see no reason why Pixar will not continue to mesmerize audiences young and old for years to come. There is absolutely nothing to dislike about Soul in my opinion, everything from the animation, acting performances, profound themes, wholesome messaging, adorable humor, and portrayal of Black culture is absolutely spot on and makes this not only one of the best animated films I've seen in recent years, but one of the best films, period.