The Strange '80s: Stranger Things Brings Back '80s Culture
---
The Strange '80s: Stranger Things Brings Back '80s Culture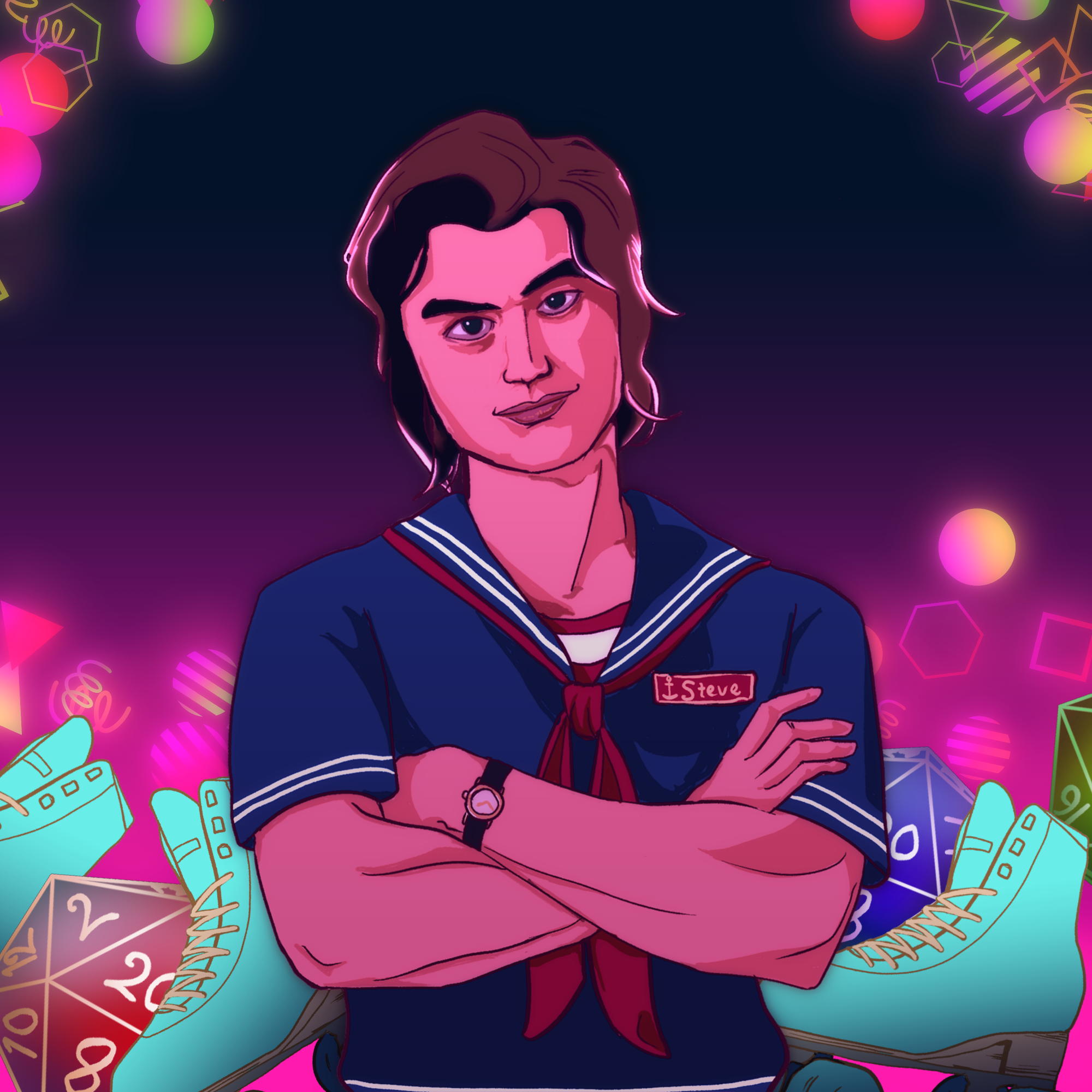 The tight grip that the '80s has on our generation is gnarly, as they used to say. A time of hairspray, phones that resembled cement blocks, and the uprise of what we recognize today as a modern society. For those not born anywhere close to the '80s, we have probably all seen sprinkles of it throughout our lives, more than any other decade. For those born closer to such an unforgettable decade, the revival of its trends and music brings nostalgia and life to your inner child. This experience is partly due to fashion and the recurrent nature of trends; however, the most significant influence on our generations' love for the '80s lies within the Wheeler's basement, where a session of Dungeons & Dragons is taking place.
            Netflix's Original Series Stranger Things came out in 2016. It was a hit from the get-go. Season one introduces the characters and the plot and immerses the audience into the energetic '80s. With the disappearance of Will Byers, his friends and family are devastated, but they are determined to find him. Music seen throughout season one, like The Clash's hit song "Should I Stay or Should I go," began to make itself onto the top hundred charts as it regained popularity. This season also pays homage to '80s cinema. The Duffer Brothers' goal was to bring back the classic films they looked up to in their childhood. With Stephen King, Steven Speilberg, and John Carpenter being a massive part of '80s cinema, Stranger Things season one contains bits and pieces of what one would have seen throughout the '80s. As Will Byers is found, the characters discover that there is a greater evil out there. A place called the upside down is beginning to spill into their small hometown, Hawkins, as the '80s start to spill into our time.
            Everything seems fine when moving on to season two of Stranger Things, where Will is back, and the new character Max and her brother, Billy, come into town. One of my favorite influences that Stranger Things had on society was the rebirth of the beautiful haircut Mr. Billy Ray Cyrus once rocked. Mr. Billy Ray once said, "party in the back, business in the front." Billy Hargrove definitely lived by that message because man rocked this cut so hard it led the mullet to be seen on everyone's head, from southern country boys to fashion students in NYC. Even if Billy is no longer with us, he brought back a crucial part of the '80s hair. Season two also displays more cinematic inspiration, like the boys dressing up like the 1984 film Ghostbusters and the similarities between police chief Hooper and Indiana Jones and the Temple of Doom.
            Season three, which is personally one of my favorites, takes place where the town of Hawkins is chillaxing under the summer sun and the Red Scare is prominent. We get lovely scenes of Billy's mullet once again and my favorite character, Steve Harrington, shining bright. Steves' character introduces everyone back to men's fashion throughout the '80s through the form of an ice cream parlor uniform. From the five-inch inseam shorts to the striped undershirt, Steve, throughout Stranger Things, shows the audience a taste of what men's fashion was like in the '80s; however, that hair, how it flows, and how it shines is beyond the times. Fashion was perfectly captured through the Starcourt mall that is recurrent throughout season 3. When Eleven and Max go on a shopping spree, the '80s colors, patterns, and styles are shown. In that same scene, we get a throwback to Madonna's song of the decade, "Material Girl." Like many other '80s songs, this song would reintroduce itself back into the headphones of our generation. We must not forget the song that takes the cake, "Never Ending Story," the performance that saved the world; Dustybun and Suzie make it possible for another season to come out and for '80s culture to spread.
            Now, to the most recent season, the long-awaited season four. Where so many questions are up in the air: Is Hopper alive? Do Mike and Eleven stay together? Is Will part of the LGBTQ+ community? Why am I falling for Vecna? Honestly, who knows anything at this point? All we know is that at this point is that the '80s are wholly a part of our world. More people are playing Dungeons & Dragons, colorful outfits are making their way back on our feed, and our playlist is now a jumble of '80s and now. Season four of Stranger Things is more DND, more movie references, skating rinks, and lots of weed, specifically the one that saved the world, Purple Palm Tree Delight, four things that encapsulate the 1980s. And the current motto for any TikTok users is: "and if I only could, I'd make a deal with God, and I'd get him to swap our places." - Kate Bush.
How do six monster-fighting kids come together and bring back trends that were already buried away? What other '80s culture references are to come? How will our world be influenced by the next season of Stranger Things? Even though there isn't an answer to all those questions, Stranger Things has brought us together. Beyond borders and age, Stranger Things has given us some things to discuss. If you love Stranger Things and want to show your immense knowledge of everything '80s and Stranger Things, come out to the Askew Student Life Cinema for Stranger Things Trivia Night: on September 13th at 7:00 pm.
Witten by: Soylmar Estrella
Art by: Al Kilkelly