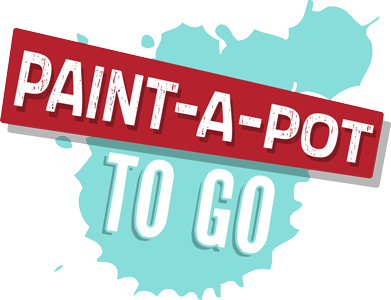 Paint-A-Pot To-Go allows you to enjoy all the fun of our traditional Paint-A-Pot program from home! Simply choose your items, place your order, and pick-up your packet up from the Art Center.
Packets
Each Paint-A-Pot To-Go packet includes:
your chosen pre-made ceramic item
one strip of acrylic paint
one set of paintbrushes
You may purchase additional brushes if needed.
For your convenience, we have chosen to provide acrylic paints instead of glazes for this program. Unlike glaze, acrylic paint does not have to be fired in a kiln. This saves you a trip back to the art center and means that once your piece is air-dried, you're all set!
Note: acrylic paint will not produce a food-safe piece. This is why we haven't included any dishes or serving-ware in the Paint-A-Pot To-Go offerings. Please utilize our traditional Paint-A-Pot program for these types of projects, as the glaze is food-safe once-fired!
title-inside title-centered
2