Find Us
The Askew Student Life Center is located in the heart of FSU's campus and is home to a number of exciting and important student services.
Hours of Operation
JULY 4 & 5 SPECIAL HOURS
Thursday (July 4): 12:00pm - 4:00PM
Friday (July 5): 12:00pm - 11:00PM
 
STANDARD HOURS
Monday – Thursday: 8am – 11pm
Friday (or any Midnight movie date): 8am – 12am
Saturday & Sunday: 12pm – 11pm
Business Hours (Subject to Change)
The ASLC is closed on major holidays and home football game days and adjusts hours to accommodate for events.
For movie and event start times, check out the Schedule.
For individual department hours, please inquire of that department or call the info desk at 850-644-4455 for assistance.
Map & Directions
The Student Life Cinema is located in the Askew Student Life Center at 942 Learning Way, in the southwest corner of the Florida State University campus. Parking is available on the east side of Woodward Ave and in Traditions Parking Garage.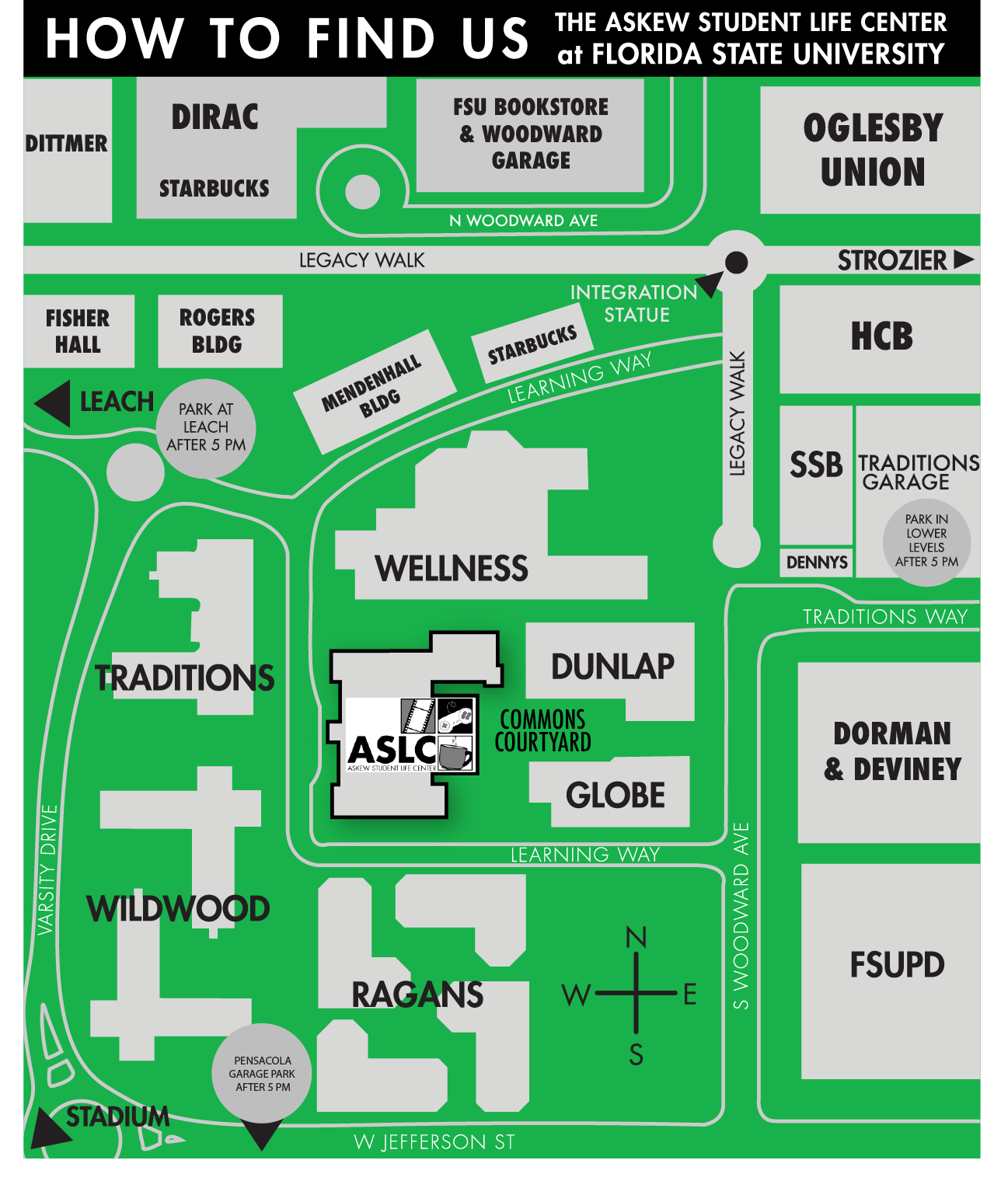 title-inside title-centered
2