Video and Board Games
The ASLC Cyber Cafe is equipped with 13 Alienware gaming computers for students to use to play video games or to study. Just login with your FSU ID to have access to the internet, Steam, Battlenet, and more!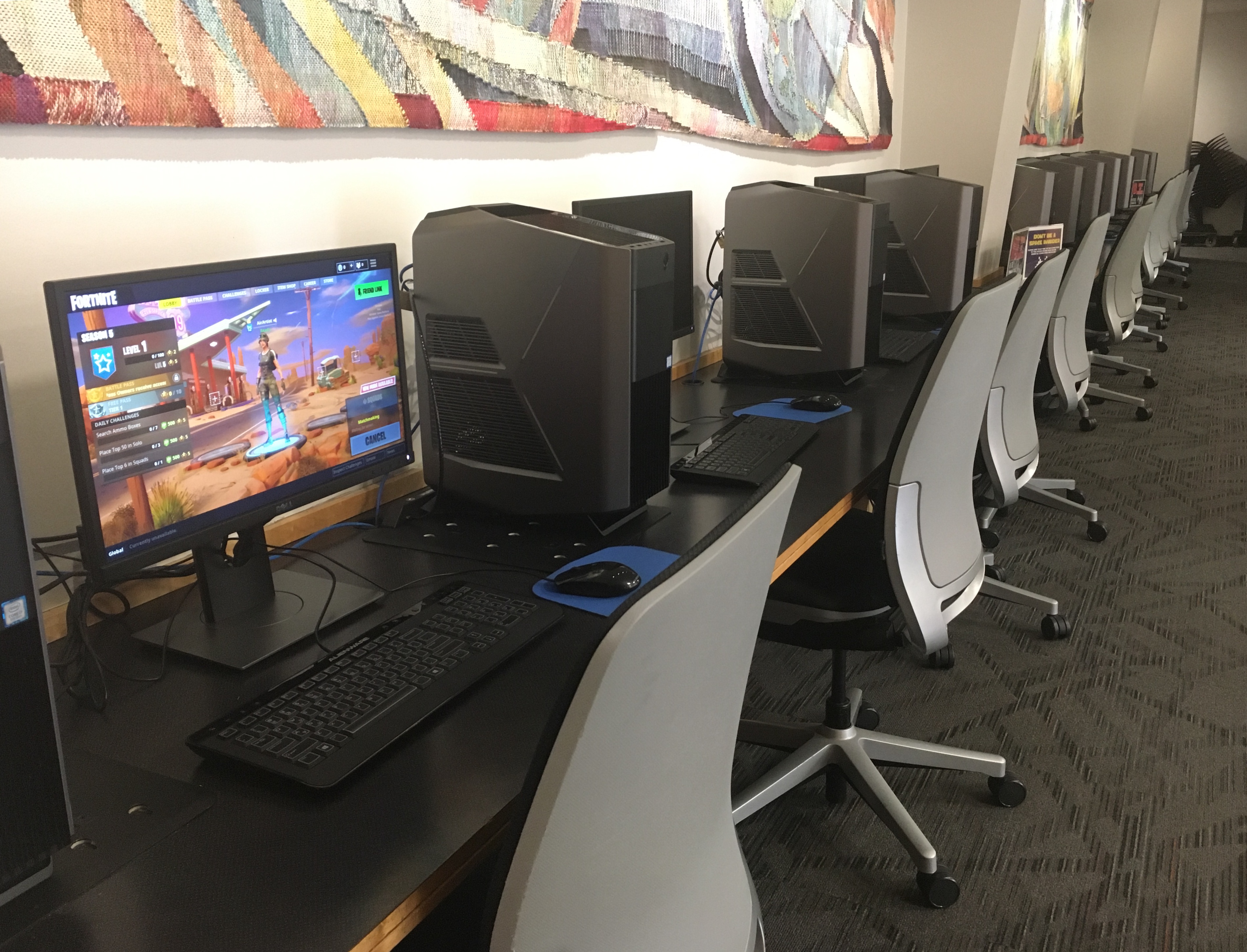 We are also equipped with 11 gaming consoles: PS2, PS3, PS4, Xbox 360, Xbox, Xbox One, N64, GameCube, Wii, Wii U and SNES Classic. We have a growing catalog of games for each system. All you need is a valid FSU ID to check them out. View the slideshow below to see the full catalog of video and board games. 
All computers, gaming consoles, board games and gaming events are maintained by the ASLC Game Committee. If you love video games and are interested in becoming part of our community, join us every Wednesday of Fall and Spring semester at 6:00 PM in the ASLC 101s. During the Summer semester, meetings are in the ASLC Programming Office at 6:00 PM.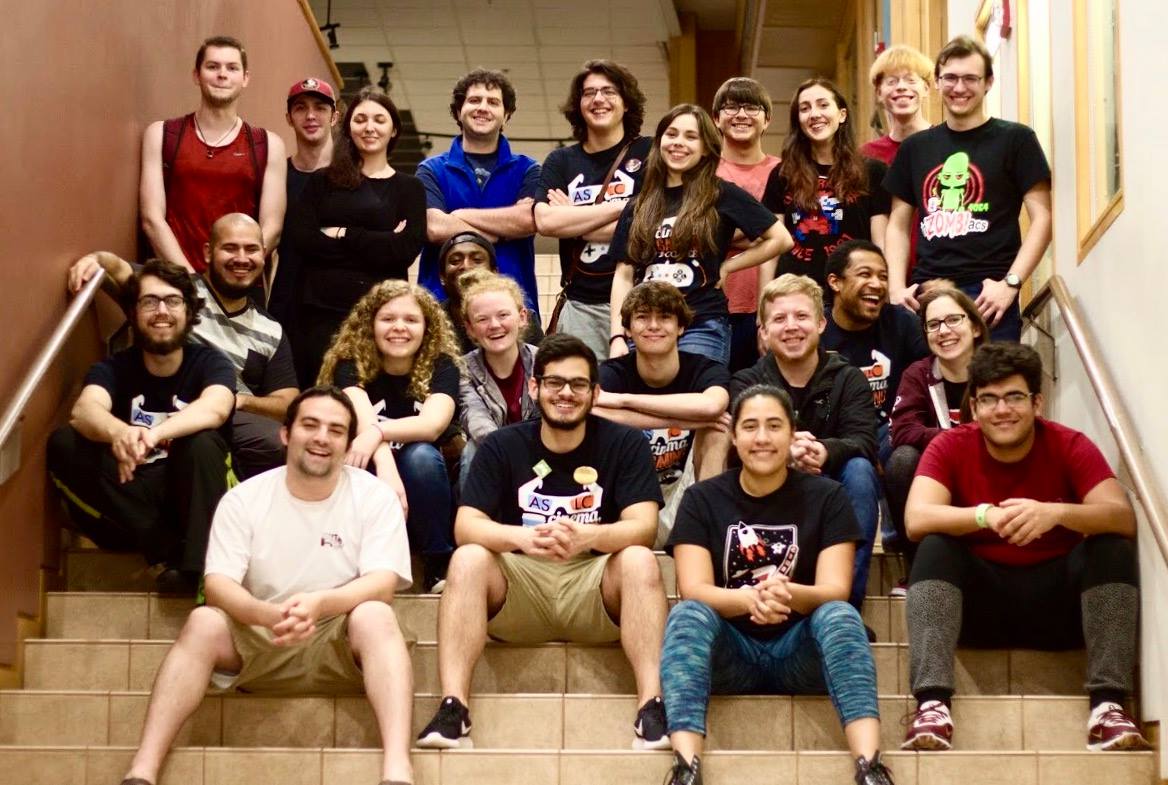 Check out our Facebook page, "ASLC Gaming at FSU" for updates on our gaming events, video and board game inventory.
If you're interested in renting our games or equipment fill out our Rental Request Form.
Don't see the game you're looking for below? Request it on our Gaming Request Form!
Cyber Cafe Policy
I agree to all the policy items as stated by 4-OP-H-5 Information Security Policy. I also agree not to modify any of the settings in this computer in any manner.
Failure to comply with the above University policy will be considered a violation of 4-OP-H-5, and will be subject to disciplinary action as stated by the University Code of Conduct.
Additional Requirements:
It is my responsibility to know and follow each game's end-user license agreement (EULA). Any breach of the terms of this computer use agreement; any copyright and license agreements, University policy, or state or federal law that results directly or indirectly from my use of this computer is my responsibility.
I agree to hold harmless, defend & indemnify (defend & pay any judgment, court costs, damages, investigation costs, attorneys' fees, & all other expenses incurred that relate to my breach of this agreement, University Policy or state or federal law) the Florida State Board of Trustees and any and all of their officers, servants, agents, or employees from any & all claims, causes of action or lawsuits arising from my use of this computer.
I will maintain civility towards other Askew Student Life Center (ASLC) building patrons and the ASLC computer equipment. Damages to the equipment will not be tolerated and may lead to my removal from building premises and loss of building privileges.
I will not change the Steam profile picture, the Steam username, or modify the Steam client (such as logging in to my own account) in any direction.
I will not use an external storage source (such as a USB flash drive, external USB disk, etc) to play my own game as that might violate a game's EULA.
I will not tamper with or modify this computer's peripherals (such as removing the mouse, keyboard, cables, connectors or mousepad).
I will not illegally download unauthorized copyrighted material, as I will be in violation of copyright laws (e.g. Millenium Digital Copyright Act), and may be subject to felony prosecution by local and/or federal authorities.
This computer may be monitored while in use and any unauthorized behavior will be handled accordingly.
Failure to comply with any of these requirements may result in my loss of computer privileges at the ASLC, removal from the building, and subject to discipline by the Office of Student Rights and Responsibilities.